Interview with South Africa XCO Champion Alan Hatherly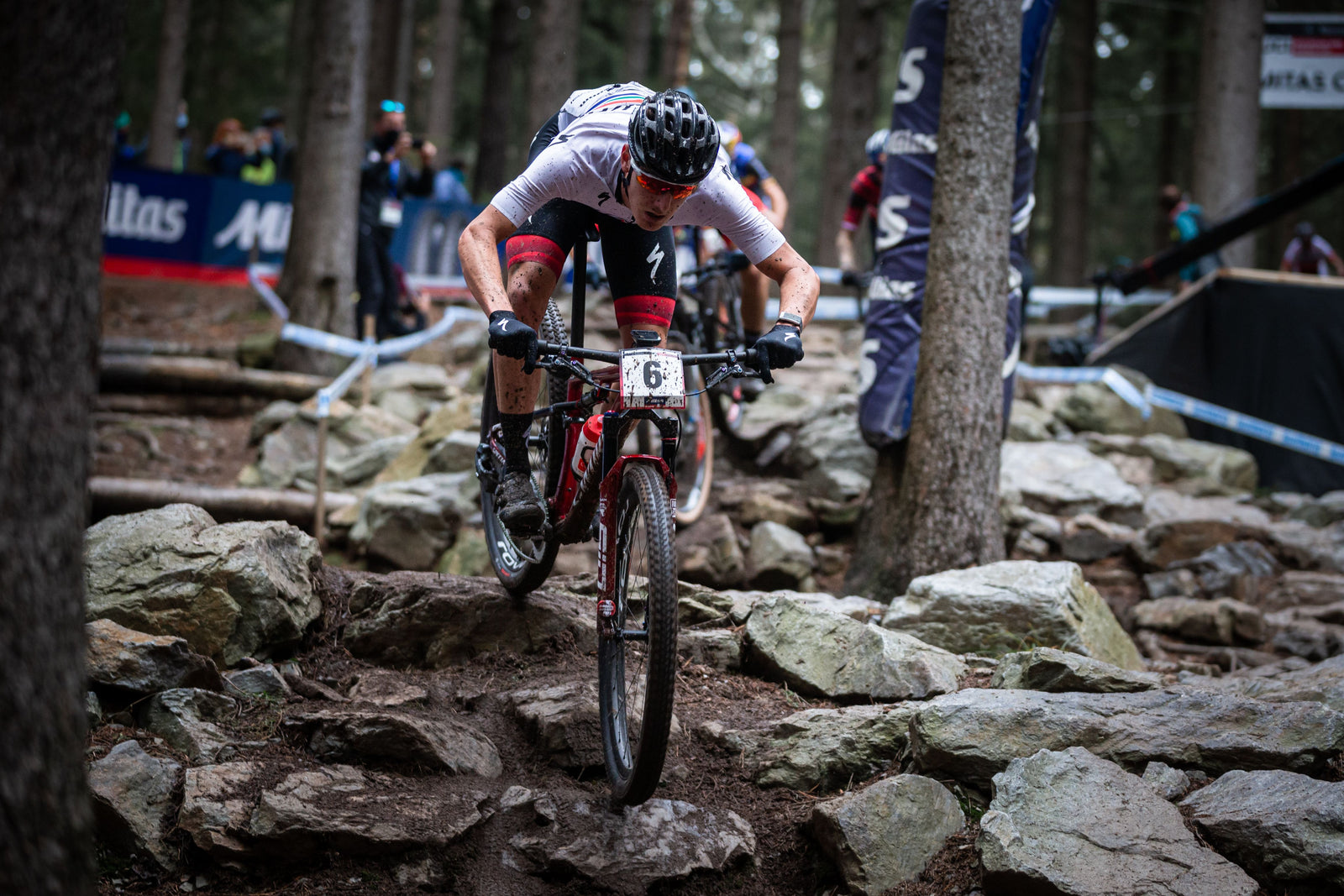 INTERVIEW WITH SA XCO CHAMPION ALAN HATHERLY
by Chris Wolhuter of Cadence Nutrition
South African professional mountain biker Alan Hatherly has recently returned back to South Africa after a short, but successful UCI mountain bike World Cup campaign. Alan netted two top 10 results in the elite men's XCO events. Chris Wolhuter chatted with Alan to get the inside scoop.

* This interview was conducted before the UCI World Mountainbike World Championships in Leogang, Austria.
Some might see this ride as a breakthrough performance, there is likely not a once off significant step up in your performance but rather incremental gains over the years. Can you speak to that?
 
In a way it was a breakthrough performance for me after having such a rough World Cup season in 2019 with struggling to manage recovery post Cape Epic. I'm definitely back to my old self now and looking forward to building on this towards an even bigger 2021 season!

As an U23 you won World Cup XCO's, and became U23 World Champion. How did you find the jump to racing in Elites, was it tough mentally or did you understand that this was part of the long-term building process?
 
Yes, 2019 was really a tough one for me to make the jump across from U23 as well as racing and trying to perform at too many high-profile events in a row. There were a lot of lessons learnt, which I think has really paid off now and is a contributing factor towards having solid results during the Nove Mesto World Cups a week ago.
Do your results on the weekend help your world ranking as does this help your start position for the World Champs this weekend?
 
Racing in the Elite category has so many points available it's crazy! I jumped from around 50th on the world rankings to 20th by the end of the Nove Mesto World Cup week. These points are incredibly valuable to secure South Africa a starting position at the Tokyo Olympics next season.

Could you explain how start positions are determined for the World Cups and what your thoughts are around the short track cross country?
 
So, the new format of XCC (Short Track) is a 20 minute all out race on an open course with 40 riders (top 40 world rankings). The top 24 at the end of the race, get their finish position as their start position for the XCO event.

Thereafter it goes according to UCI world ranking. Achieving a top 16 result is the goal for everyone I think because that's the ideal start positions to be in.

Finishing in the top 8 allows for a front row start but with that comes the pressure to push and stay in that front row – for me personally, second row is preferred because you're lined up behind the front group essentially and allows me to make the decision and decide when I want to move up the group before the first single track in the main XCO event. Saving energy is key on the start loops of XCO events!
Next year is an Olympic year which is I assume the major target for you? What are some of your other goals for next year?
 
Olympics really is a big goal event for me. I got a taste for the Olympics in Rio where I didn't have the experience or the ranking I have now, so my goals are set pretty high. My dream is to achieve a top 8 result next year at the Tokyo Olympic Games.

You are currently riding for the Specialized team, they probably have one of the most professional setups on the circuit, how does this benefit you as a rider?
 
Having a really supportive team around you is a major key to getting results. When we're away from home, the team becomes your second family and with that we all work towards the same goal – which is to get on the podium! I'm very grateful for the support and opportunities that the Specialized team have given me.

You seem to have a good relationship with Simon Andreason, another young rider and one of your teammates. Do you push each other in training and racing and how much of a benefit is this?
 
Simon and I are really good mates – I guess it kind of happens when you suffer together at some stage races! Having a teammate in the front group or the same group as you at a World Cup is really an amazing feeling. It kind of takes the nerves away of being in that position and allows us to each ride our own race with confidence.
Who are some of your other partners(sponsors) on this journey?
 
I'm incredibly grateful and fortunate to have some incredible partners on my journey! They are Specialized, Spur and the Spur Schools Mountain Bike League, Rola Motor Group, Aucor Property and of course Cadence Nutrition.
 
Bonus question, you've got to tell us what your favourite Cadence Nutrition product is and what would you typically use in a XCO race?
 
My favourite Cadence Nutrition product is the Classic Energy gel, Vanilla flavour! I typically take 1 gel per lap/per 15 minutes when racing cross country. The caffeine boost keeps me extra alert and the energy boost is what gets me to the finish line with consistent lap times throughout!

Photo credits for all above : MIchal Cerveny