Mariske Strauss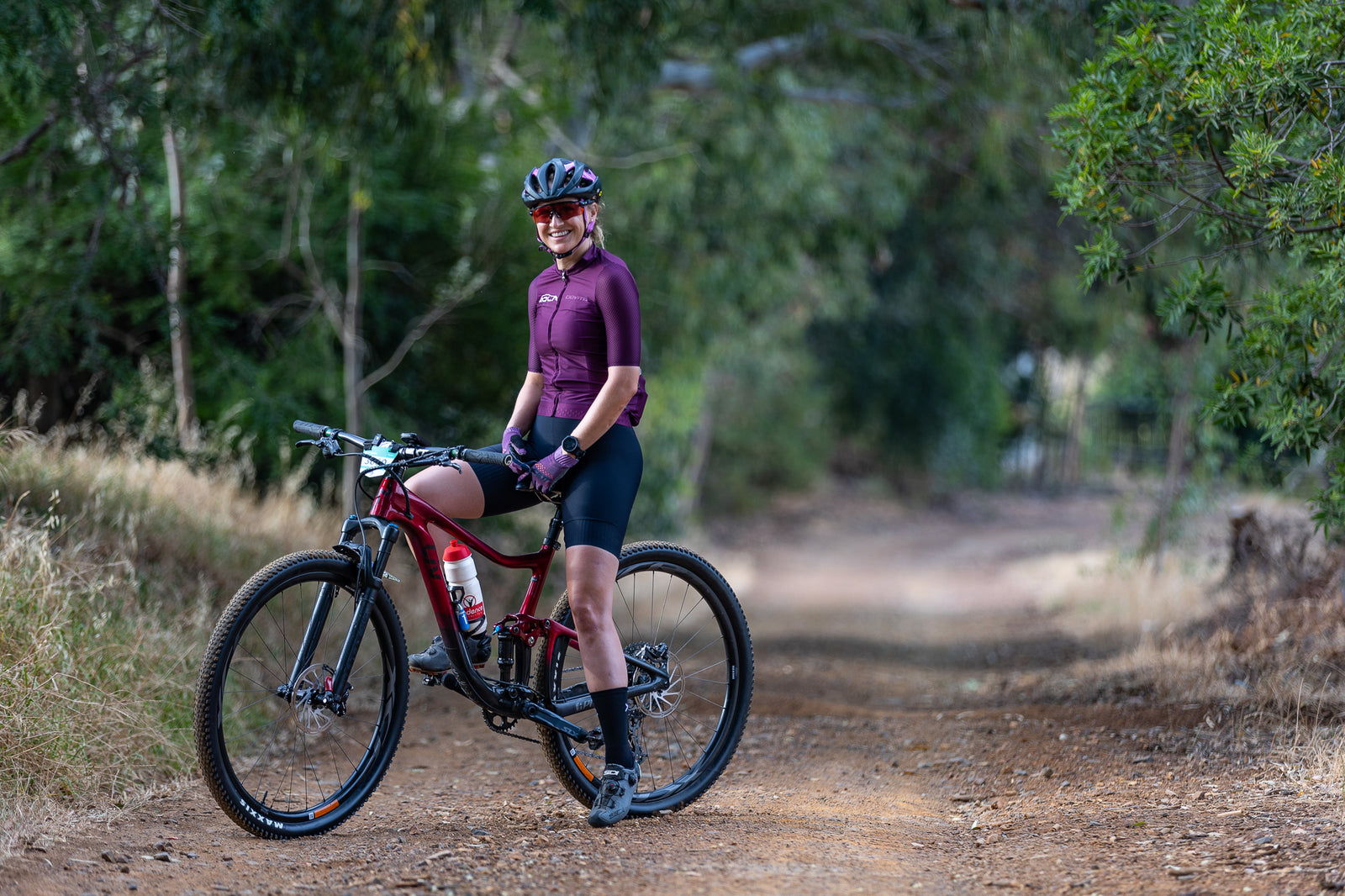 Mariske Strauss – Mountain Bike XCO, SA National and African XCO Champion
Liv Cycling RSA
Part of the Cadence Team since the beginning, Mariske has claim to an extraordinary list of career highlights which make not only us – but also her dad a.k.a. Paps, proud.  Paps is where it all began for Mariske and remains not only her inspiration to continue pushing her limits, but also her greatest supporter.
Mariske, a self-confessed sucker for punishment, loves pushing these limits in a 30 second interval session. CarboFuel is her go to for most of her intervals, with a Classic Energy Gel on the tougher sessions to make sure that she gets the most out of each interval. A Revive smoothie to aid recovery is equally important to Mariske's training.   Using the same products and fuelling that she uses on race day is a tested method that prepares her body for race day. 
While Mariske has realistic aspirations of representing South Africa at the Olympic Games, winning the ABSA Cape Epic and a podium at a World Cup event, you're likely to catch her training for these close to home on the Tygerberg MTB Trails. No time goes wasted on her bicycle – she uses these hours to brush up on other languages, but does enjoy some country music when the mood calls for it.
As someone who always sees the good in every situation, we're proud to be part of Mariske's team.
Career Highlights:
16 x XCO Champion in various categories
13th XCO World Cup (2019)
2nd and 3rd Absa Cape Epic GC (2019)
Commonwealth Games 2013 & 2104
You can connect with Mariske on:
Twitter: @StraussMariske
Instagram: @MariskeStrauss
Facebook: facebook.com/mariskestraussmtb
---
Also in Meet Our Ambassadors